Value is what makes a sustainable
million-dollar budget and million-dollar brand.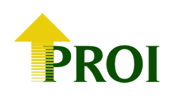 Human services are known for their costs. Yet, their results generate market value worth millions.
Failing to account for this value undersells the program, under-rates the people it uplifts,
and keeps focus on costs vs. worth. The result: inadequate funding.
​
Saint Wall Street's Program Return On Investment™ (PROI) model makes it easier to plan, produce and prove the high market value that significantly boosts funding for human services,
year after year.
​
How PROI creates a sustainable million-dollar budget and brand:
​
1. Unveil the program's baseline worth via a Market Value Audit.
Assess current outcomes (effects on participants) for market impact (effects on society).

Factor in commonly overlooked value-adds to unveil higher return-on-investment potential.

Assess brand value by four metrics: program significance, satisfaction, stewardship and support.
​​
2. Produce a high-ROI case for support that maximizes funding appeal.
Turn data into dollars instantly via PROI Calculator software*, yielding a report that includes: estimated cost-benefits and return on investment based, not on national averages, but on the program's current or planned impact; counterfactual adjustment for what would have happened anyway; reusable charts and infographics; and expert third-party validation.
​​
3. Facilitate strategic planning for seven-figures sustainability.
Inspire a value-driven leadership culture that optimizes board and staff contributions.

Plan greater impact, brand integrity and program sustainability, based on worth vs. need.

Adopt proven ways to leverage assets, reduce spending and collect longitudinal impact data.
​
*PROI Calculator software monetizes federal, state and business gains in employment, education, crime and violence prevention, and housing and family stability. The new Kingdom ROI version also monetizes church gains. Software can be customized and co-branded to collect, compare and contrast impact data from multiple programs. Fee-income option.​
​
​
​
Recent Philanthropy Insights
​
Competition for funding today is overwhelming. GuideStar reports 2.2 million nonprofits now in the United States. The average is between 25,000 and 100,000 nonprofits, per state.
​
Nonprofits are no longer trusted. According to the BBB Wise Giving Alliance's 2018 Donor Trust Report, fewer than one in five Americans highly trust charities. Most don't expect trustworthiness to improve.
​
Big money has bigger expectations. The latest philanthropic outlook from Indiana University's Lily Family School of Philanthropy forecasts, above all, growth in impact investments – money expected to produce financial return along with social good.