Challenged to Raise Money?
Discover what donors want and give it to them!
According to published studies, the nonprofit industry is in a trust crisis. Fewer than one in every five Americans "highly trust" charities. Only 52% have any faith nonprofits will "do what is right." Even worse is that Americans place more trust in for-profit companies (54%) than in nonprofits!
​
Research further shows that those who consider trust important give more generously and in greater number than those who do not. Of donors who give regularly, 75% say they seek information about a nonprofit's impact. And while the extent varies by generation, donors -- particularly Millennials who now lead in number -- are tracking the results of programs they support.
Sources: Philanthropy News Digest; Better Business Bureau's Wise Giving Alliance; Chronicle of Philanthropy; Forbes; Nonprofit Pro; Root Cause
Fyi: Impact differs from outcomes.
Outcomes are changes that occur because of your program.
Impact is what happens because of the outcomes.
The impact of lives changed for the better is not only social, but in many ways economic.
​​
Millennials donate biggest, averaging $13,654 annually -- more than

double

the $6,200 averages for Gen Xers and Baby Boomers.
Source: Fidelity Charitable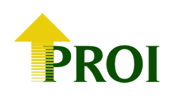 Now, you can demonstrate impact that attracts donors.
​
​
Saint Wall Street's Program Return On Investment™ (PROI) strategies combine automated impact valuation and expert data visualization to demonstrate impact in the language every donor knows and trusts: money. Here's how we do it:
​
Examine outcomes data for monetizable results. The PROI Impact Audit reviews program data to unveil impact value according to the latest, research-backed cost data and counterfactual indicators in our database indexing dozens of human-impact cost categories.

Turn data into dollars. Our proprietary PROI Impact Calculator software renders a reliable, transparent accounting of per-person and per-state impact values in the areas of health, education, employment, housing, and justice.

Produce an assortment of fundraising assets. The PROI Visualizing Impact Collection, customized for your program, features your choice of eye-catching cost-benefit charts, social media impact-graphics, stories that sell, and high-ROI impact reports, making donation worthiness visibly clear.
Ways to Show
Impact Value
The PROI Visualizing Impact Collection will strengthen short- and long-term fundraising for your program, year after year, as:
​​
​
​
​
​
Run-of-the-mill annual reports become attention-grabbing impact reports.

Donor appeals and grant proposals justify larger, loyal support.

Brand recognition and donations increase in the virtual world.

Board members lead accountability to a high return on investment.

Impact and its measurable value drive planning for cost-effective growth.
To consistently build impact value and justify ever-increasing donor support, Saint Wall Street additionally offers PROI Strategic Planning that uniquely focuses on assets-leveraging, i.e., using your organization's relationships, resources, results, and recognitions in the community to plan SMARTER (Specific, Measurable, Achievable, Rewarding, Timed, Evaluated, Reviewed) and, thereby, accomplish more for less.