We exist because programs that change lives deserve a funding advantage.
Saint Wall Street, LLC, launched in 1998 to strengthen the programs that strengthen people. When the Great Recession hit in 2007, and money was tight, we knew something had to be done to increase support for the programs that would struggle to pick up the people felled by the economic downturn.
​
The solution we chose was both simple and difficult. Simple was the truth that life-changing programs produce economic benefits important to America's ability to recover and thrive. Difficult was developing an effective, affordable way to empower them to demonstrate economic impact. Fortunately, contracts with the U.S. Department of Health and Human Services and strategy informed by the Gates Foundation's Results Hierarchy helped our team of business and data analytics professionals develop, test, and refine with federal grantees changing lives across America an impact valuation model we call Program Return On Investment™ (PROI).
​
​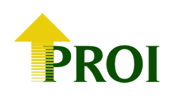 PROI training, support, and products leverage research-backed data on per-person and per-state costs for an array of human services to assess a program's economic impact. Empowering grantees to do this led to significantly increased support for them and new insights for us on what works and doesn't work to grow change leaders -- organizations that master accounting for results that pay.
​
In 2016, we made PROI impact valuation more affordable with exclusive PROI Calculator software that instantly and accurately assigns dollar value to impacts on health, education, employment, housing, and justice. Our client base expanded beyond federal grantees to include the broader base of nonprofit human-services professionals, state agencies, universities, and socially responsible corporations. In 2019, we added a Kingdom ROI component to also monetize church/ministry impacts.
Today, PROI continues to shape and distinguish change leaders. They turn data into dollars, build valuable donor and funder relationships, and exercise more cost-effective leadership.
"Program Return On Investment™ (PROI) methodology is about impact valuation, not program evaluation. It maximizes impact at the starting line, so that greater value and sustainability yield at the finish line."