Because programs that profit society should never be underfunded.
The name, Saint Wall Street, connects social good with economic gain, which we believe is philanthropy the way God intends.
Saint Wall Street is America's leading provider of sustainability solutions for programs that change lives. Our exclusive Program Return On Investment™ (PROI) training, software and strategic-planning services have helped effective human-services providers across America as much as triple and quadruple their budgets. Personal as well as professional experience in social change enables our team to add the value of game-changer cultural and community perspectives.
Since 1998, clients nationwide have included federal and state agencies, faith-based and community organizations, intermediaries, universities and socially responsible corporations.
​
​
Inside
​
​
​
Program Return On Investment™ (PROI) methodology is about impact valuation, not program evaluation. It maximizes impact at the starting line, so that greater value and sustainability yield at the finish line.
-- Herbert Baum, Ph.D., PROI Chief Data Analyst
PROI analyses corresponds with the Bill and Melinda Gates Foundation's Results Hierarchy model featured in its Guide to Actionable Measurement. The methodology has been vetted and tested with social programs, nationwide, over seven years, under contracts with the U.S. Department of Health and Human Services. Costs for analyses are drawn from federal and state government studies, and volumes of published literature from reliable private research institutions. The formulas for calculation in our proprietary software were developed with a team of reputable data analysts and headed by Saint Wall Street's Chief Data Analyst and nationally experienced researcher and evaluator, Dr. Herbert Baum. Today, Dr. Baum ensures all metrics and measures conform with principles for rigorous data measurement and consider, where data make possible, the counterfactual. Data integrity is further assured via regular updating to accommodate inflation adjustments and new value indicators.
​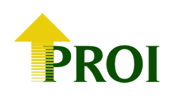 Ready to build a sustainable million-dollar budget and brand?